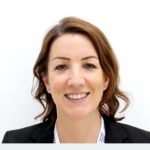 The latest episode of A Blind Date With Knowledge Podcast has been release featuring Dr. Sarah Essex, the North East Engagement Lead for Clinical Practitioners.
In this discussion, Sarah reveals for the regional CRP strategy, an initiative designed to promote and highlight the great work of our research workforce – especially those in a patient-facing role without a registered body.
To listen to the podcast on Spotify, click here.
Click here for a link to an infogram that summaries the strategy and offers further information.