The Academy for Healthcare Science award for Clinical Research Practitioner Leadership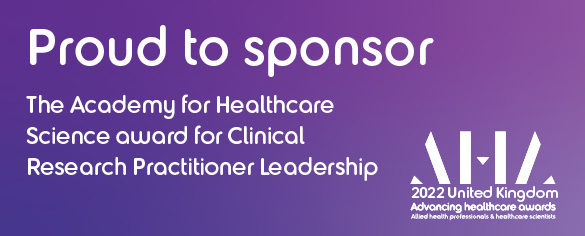 Nominations for this award are welcome from individual CRPs who can demonstrate how they have supported the development of the CRP role.
Nominees must be a clinical research practitioner practising within the UK and show evidence of:
measurable achievements in research delivery
leadership and team working
impact on the care of research participants.
Nominees must be on the CRP Directory or Register and can be for yourself or a colleague. To apply to join the Directory and Register, visit nihr.ahcs.ac.uk
For submission questions, and to learn about last year's winner click here.
Entries must be submitted online, and close 11th January 2022 – https://ahawards.co.uk/uk-enter-now/