The CSO's commitment to embedding equality, diversity, and inclusion (EDI) and supporting scientific workforce, as well as reducing health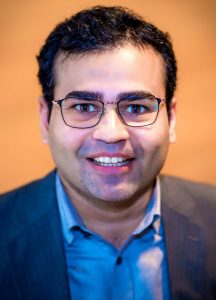 inequalities, is at the forefront of her agenda. In line with this commitment, Professor Dame Sue Hill unveiled the EDI Fellowship during last year's annual conference. This fellowship, a joint initiative between the Academy for Healthcare Science and the Office of the CSO, aims to drive progress in EDI initiatives.
Over the course of 12 months, the focus of the EDI programme is to develop a comprehensive EDI Strategy and a Toolkit specifically designed for HCS staff in the NHS. The programme's objectives encompass raising awareness of EDI, establishing a dedicated EDI strategy and delivery framework in alignment with the NHS People Plan, and equipping frontline staff and managers with practical resources. Ultimately, the goal is to foster inclusive practices within the HCS community, ensuring that all individuals are aware of their rights and responsibilities concerning EDI.
Leading the charge as the successful Fellow is Basit Abdul, an esteemed Healthcare Scientist specialising in Clinical Engineering. With a robust governance and steering process in mind, Basit has already established an EDI Oversight Committee to oversee the programme's progress. Furthermore, a stakeholder engagement process has been initiated, collaborating closely with Professional Bodies to ensure a holistic approach to EDI implementation.