May –Monty Python formed
June – Last episode of Star Trek shown on US TV
July – Moon Landing
August – Woodstock
September – John starts in Southampton Pathology as a student technician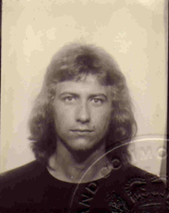 My interview was arranged by my mother who was fed up with me wasting my education working at a meat pie factory. In fact, I had achieved the worst results possible, 1 'A' Level in Zoology! My interview consisted of a half-hour chat mostly about whether I would play for the hospital football team and the Principal Medical Laboratory Technician explaining what a Pathology lab did. I had no idea and there was no Google. I started 3 days later. At the time Pathology technicians' route to statutory Registration was mostly by professional body (IMLT) associateship exams. However, Southampton was modernising and preferred ONC and HNC by day release. I enrolled on ONC in Pathology at Southampton College of Advanced Pathology and because of my 'A' level education I was given a bye in year 1!
After one month I received my first payslip – less than half of the meat pie factory wages!
Year 2 results were interesting. I was awarded a distinction, but as I was not able to achieve attendance performance based on year 1 (as I had received a bye), I was referred.  To my knowledge, I am the only student ever to have had this happen. As a result, I had to sit through one term of statistic lectures – not take part, just sit there! – just to attain the attendance performance.
Next, I enrolled on an HNC day release programme with Portsmouth Polytechnic as I had decided to specialise in Haematology and Blood transfusion. Day release a slight misnomer as it was a 12 hour day and evening 9 to 9.  All pathology related lectures were delivered by laboratory staff in the evenings. I passed my final exams and attained statutory registration as a Medical Laboratory Technician.
I started a research post working with a Consultant Dermatologist investigating the interrelationships of Vitamin B12 and Folate especially in psoriasis. The next level of education was to take Fellowship exams of Institute of Medical Laboratory Technology (known as 'Special exams').  This involved at least two years' study post registration in your specialist subject and then 2 one-hour papers on laboratory-based pathology, a two-hour paper on theory, and a multiple-choice paper. The exams had a pass rate of 30%. If you passed the exams, you were invited to London for a viva.
My two-hour paper had a choice of 4 topics, the first topic was  'Discuss the interrelationships of Vitamin B12 and Folate!  This was the only time in my entire career that I have followed the correct answer plan: 10 minutes to plan, then write for 100 minutes and finally 10 minutes to read, and correct.  It was a perfect "what I did at work today?" question!
I passed and was invited to attend for viva at the Royal London Whitechapel. I was faced by a Professor and Principal Medical Laboratory Technician. The Professor opened with "I was intrigued by your answer on B12 and folate".  Cue a 25minute narrative on what I did etc.  In the remaining 5 mins the Principal Medical Laboratory Technician tested my knowledge on what to look for in a microscope. I luckily knew sufficient to pass muster and found myself a Fellow of the Institute of Medical Laboratory Technology, an organisation now known as IBMS, that I was proud to become President of in 2008, some 32 years later.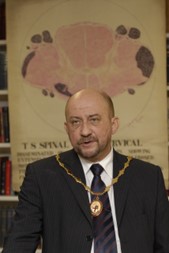 Today, this pathway would be an accredited degree, probably full time, with a Post graduate specialist portfolio (experiential laboratory based) and finally a taught Masters.
The main difference between then and now was there was always time for learning during the working day.  Questions were actively encouraged and there was no such thing as a stupid question. Labs have (as have all Healthcare Science settings) lost that spare capacity.