"As Chair of the Academy for Health Care Science I used to travel regularly, since Covid 19, I have felt marooned on the South Coast. My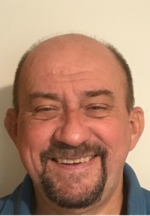 life has been home based with occasional forays to supermarkets and numerous Teams and Zoom calls, so two trips to London felt slightly odd, and strangely like an adventure.
The first escape was to the annual dinner of the Physiological Society and the second the inauguration of the new President of the IBMS, Debra Padgett. The train journey gave plenty of time to reflect and consider how different the life of a retired Healthcare Scientist has been to those Healthcare Scientists on the "frontline." We might have thought that not many Healthcare Scientists can work from home, though we now know many have, and have been developing, innovating, and running virtual clinics and managing to provide care for patients and the public!
Healthcare scientists have been working in more acute areas than usual, working directly with Covid patients. Our engineering colleagues were. It seemed, suddenly discovered by the public. Laboratory staff for example were on the television explaining to people and journalists what PCR stands for.
Workloads have gone through the roof; supply chains have been severely challenged.
So, I would like to take this opportunity to thank all of you, and hope that the importance of Healthcare Science and Scientists to the provision of healthcare is much clearer, and better appreciated and recognised by the public. All should now know that the "frontline" is not necessarily next to the patient, and that this profession has so much to offer in delivering great care and service."
John Stevens, Chairman