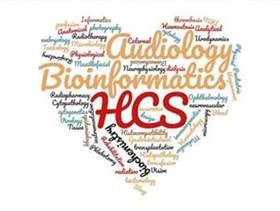 The Barts Healthcare Science (HCS) Network is holding the second #HCS symposium during Healthcare Science Week on Thursday pm 12th March 2020 in the Great Hall at St Bartholomew's Hospital!
The theme of the symposium is changing roles and advanced practice in Health Care Science, with some fantastic speakers to share experiences and inspiration. The event is open to all HCS staff members across London, with lunch included to kick the event off!
To register for the event click here.
We are calling for posters from all Health Care Scientists on
Changing roles of Health Care Science in your specialism
The role's place and impact on the patient pathway
Current patient facing development projects that you feel will be relevant to role/delivery change
The poster size should be A2 and these will be presented by the authors. If you are interested in presenting a poster could you send a title and abstract (250 words) to Richard Pottinger (richard.pottinger@nhs.net) by Friday 28th February 2020.