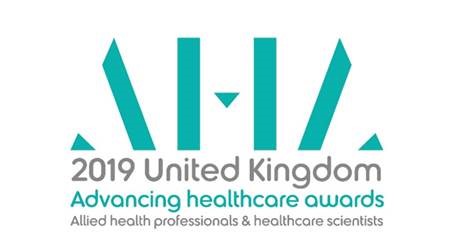 Elaine Cloutman-Green, Joint Trust Lead Healthcare Scientist, Great Ormond Street Hospital
and Philippa May, Education Lead, Royal Free NHS Foundation Trust, in association with
Guy's and St Thomas' NHS Foundation Trust and Imperial College Healthcare NHS Trust have
won a major UK award for their annual schools programme called Reach Out for Healthcare
Science.
They are the winners of the Academy for Healthcare Science award for inspiring the
healthcare science workforce of the future, part of the prestigious Advancing Healthcare
awards programme. The judges praised the project and said: "The project has the capacity
to influence across all levels and has engaged individuals across all of London."
Reach Out for Healthcare Science is an annual outreach programme which runs in South,
North West and North Central and East London for one week each year. The target audience
is Y10 students from local schools who have a stated interest in a STEM career but who may
have less advantaged circumstances than some of their peers. The aim is to give the
students an experience – not just an understanding – of the depth and breadth of some of
the 50+ different healthcare science disciplines, and to dispel the myth that nursing and
medicine are the only routes to a STEM career that can actively help patients. Students are
given one-hour taster sessions in clinical departments, patient clinics and laboratories.
Reach Out is now in its seventh year and has reached 1,600 students – the impact has been
genuinely astonishing say the team.
The Advancing Healthcare awards programme, which crosses boundaries and fosters
partnership working, is open to allied health professionals, healthcare scientists and those
who work alongside them in support roles. The award was presented by John Stevens,
chairman, at a celebration lunch on 12th April at the Park Plaza, Victoria in London.
Other sponsors of the awards include NHS Employers, the Welsh Government, the College of
Podiatry, Viapath, the Scottish Government, the Institute of Biomedical Science, Allied
Health Solutions, the Department of Health Northern Ireland, The Guardian, the Faculty of
Public Health, Public Health England, Macmillan Cancer Support, and Chroma.
For photographs and further information, please contact Rachael Fisher on 020 8334
4500, rachael@chamberdunn.co.uk
Twitter @AHAwards