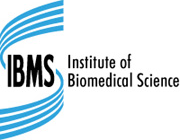 2018 marks the 70th birthday of the NHS. To celebrate, the IBMS is collaborating with NHS England to highlight the contributions our members have made in the NHS, to thank them for their hard work and to promote the vital role of biomedical science in healthcare.
If you would like to contribute, please send a short description of your role at the NHS, the dates that you work or have worked there and any stories you would like to share. Photographs would also be gratefully received to help promote your story.
Please email website@ibms.org with your contributions.